Mason is a beautiful Hill Country hamlet, two hours northwest of Austin. This spacious suburban community is growing in popularity for its scenic beauty and tight-knit community. Steeped in history, culture, an excellent restaurant scene, and the most state tennis wins in Texas—it's a huge tennis community—Mason has a lot to offer Texas buyers looking for a slower pace of life without sacrificing posh amenities.

From the quaint market fronts to the delicious local wineries, Mason residents are always finding new places to explore. If you're interested in Mason real estate, you can expect to find mostly single-family homes and larger estates near town. Farther from town, expansive ranch land invites buyers to build the property of their dreams, set against the backdrop of the Hill Country's nature preserves and rolling scenery.

Often referred to as the Gem of the Hill Country, Mason is truly one-of-a-kind.
Everything you need to know to love Mason
Mason's culinary delights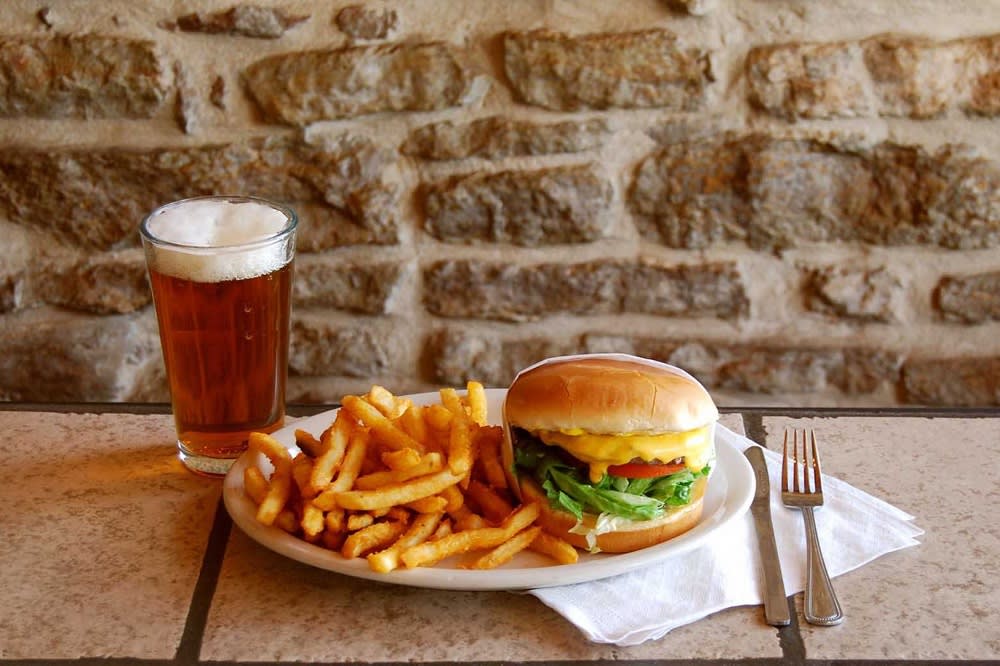 Photo courtesy of Willow Creek Cafe & Club
Willow Creek Cafe & Club
is a local favorite in Mason, located on the historical square and housed within the town's original hardware store. A quaint and charming Texas restaurant, Willow Creek serves everything from breakfast bites to traditional Southern pies. You won't want to pass up their Texas-sized French toast or the homestyle burger!
The most popular restaurant in the square is
Lea Lou Co-Op
, a welcoming space that used to be the old lumberyard known as R. Grosse & Sons. Serving Mason since 2015, Lea Lou Co-Op offers some of the finest cuisines around—whether you're in the mood for steak, seafood, gourmet pizzas, and more, there's something for everyone here. The restaurant also hosts an impressive lineup of some of the best musicians in the state.
Check out their concert calendar
to see who's coming to play next!
Mason wineries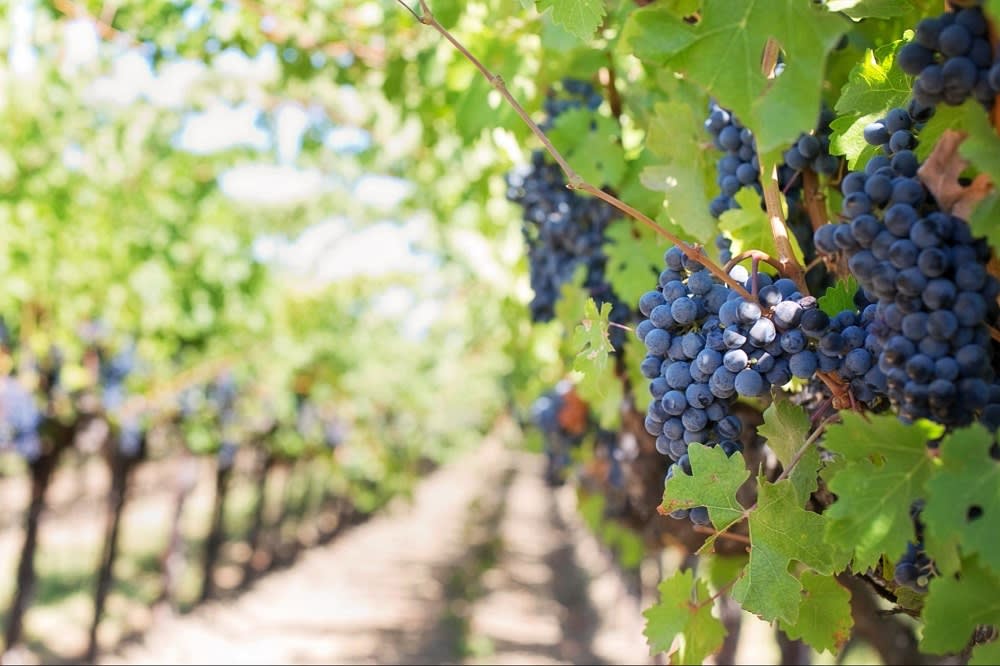 Mason homes for sale have the luxury of being close to a number of local wineries. Established in 2006,
Parr Vineyards
seeks to utilize Mason's climate and terrain to produce wines with unique, balanced flavors. Mason's warm days and cool nights create a microclimate that promotes healthy grapes and fantastic wines. Stop in at the Parr Vineyard's tasting room to catch the sunset from their patio as you sample a selection of their wines.
Fly Gap Winery
is another nearby spot with a tasting room off the downtown square. Or, you can join their wine club for twice-yearly shipments and a 15% discount. Don't miss
Robert Clay Vineyards
, a top producer of small-batch wines that seek to get back to the heart of authentic, traditional Texas farming. With a high value placed on caring for the land, Robert Clay Vineyards incorporates sustainable methods, including composting, natural oils, and adhering to the local seasons.
Established in 2000,
Peters Prairie Vineyard
is a renowned winery that grows their grapes in the deep sandy loam soil that is unique to the Hickory Sand Terroir of the Hill Country.
Visit their tasting room, which is located in the historic Hoffmann Building on the square. With the tender care they put into the vines throughout the season, it's no wonder that their tasting room is one of the most popular in Mason! They also have a series of wine clubs that include, among other tiered benefits, first tastes on their new releases, early access to events, and four complimentary wine tastings per year at their tasting room.
Retail therapy

Mason is regionally known for its boutiques and antique stores. There are a number of shops to explore, and the best fall within Mason's town square.
For gifts, antiques, and other interesting finds, visit
Mason Country Collectibles
, which features a number of Mason's famous Texas Topaz. Market Square is a shop with a variety of finds ranging from books and candles to luggage, jewelry, and homewares. Locally-sourced meats, coffee, and gifts can be found at
T. Bo's Meat Shop & Mercantile
, while
The Thing is Boutique
is a great place for women's fashion, with a mix of clothing, handcrafted pottery, art, and jewelry, and
Bronco Sue Custom Hats
is your one-stop shop for custom-made Western hats.
Historic Mason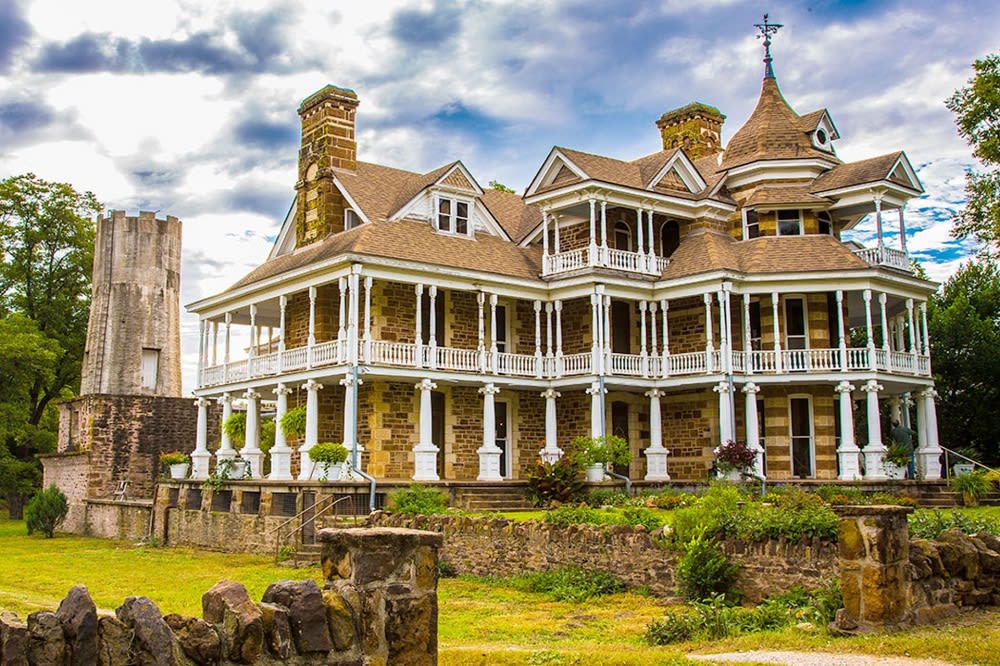 Photo courtesy of The Seaquist House
Established in 1851, Fort Mason is a must-see for anyone who invests in Mason real estate. This historical site now serves as a museum.
The Seaquist House
is another well-preserved piece of history in Mason. This striking two-story estate was built in the late 1880s in a traditional Georgian style before an 1890s remodel turned it into the marvel it is today. With three stories and a beautiful wrap-around porch, the Seaquist House now represents a unique mix of Victorian and Romanesque architectural styles and provides public tours for a glimpse into some of Mason's local history.

For another glimpse into Mason's history, the Mason Square Museum sits in the center of town and offers a comprehensive account that spans from the Hill Country's prehistoric roots to modern-day Mason. Visitors can learn about Mason's famed authors, violent battles, and how the town came to be.
Architectural styles found in Mason real estate
The range of architecture seen in Mason starts with Second Empire estates and moves to Craftsman bungalows, Tudor homesteads, and Gothic revivals. A good deal of the architectural variety is found in Mason's historic district, with homes further from town featuring desert styles like Pueblo, Ranch, and traditional-style homes.
Ready to explore Mason homes for sale?
If you're ready to check out Mason's best selection of homes, ranch land, and commercial properties for sale, be sure to partner with
local Hill Country realtor Michele Smith
and her team. The Reata Ranch Realty team has years of experience helping clients find their dream homes and ranches in the Hill Country. With extensive marketing and search site, Michele and her team are uniquely positioned to help clients hoping to relocate to the area. When you're ready to start the Mason homebuying process,
reach out to Michele and her team at Reata Ranch Realty
!