The Texas Hill Country is a unique area, home to a long list of charming communities. Among the most distinct (and beloved) are Fredericksburg, Mason, and Llano — all of which are great places to raise a family.


Geographically, the Hill Country is considered to be where the Southwest and the Southeast United States meet up. This makes it an ideal place to experience Texas' stunning landscape. There are many benefits to living in these small towns, including a low cost of living, a thriving regional economy, and no State income taxes. Beyond that, there's a more leisurely pace to life away from the big cities, with great weather most of the year, gorgeous scenery, and lots to do outdoors.


If you're interested in raising a family in the Texas Hill Country, consider the following eight family-friendly activities found in the Fredericksburg, Llano, and Mason areas.
The best activities in the Texas Hill Country
Fredericksburg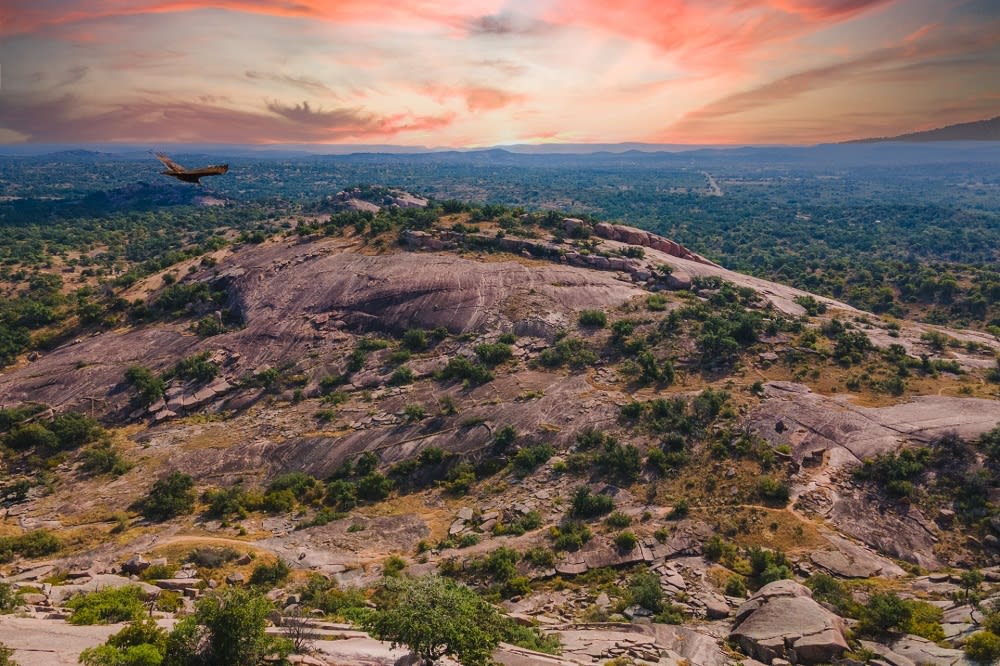 Fredericksburg is a city of about 11,000 that continues to celebrate its strong German heritage. One notable landmark is a replica of the German church that stood in the center of town in the 1800s. Fredericksburg is also known for its wineries, which make for a fun afternoon of tastings for adults. A few ways to enjoy Fredericksburg with your family include:
Pioneer Museum



Families who have recently purchased Fredericksburg real estate can begin learning about the area by visiting the Fredericksburg Pioneer Museum on Main Street. This incredible complex explores the area's German heritage through exhibits and artifacts from the 1800s. Among them are the museum structures, the Schandua House, and the old jail.
Fredericksburg's German heritage is on full display at the Vereins Kirche, an octagonal replica of an old German church. The Vereins Kirche is in the middle of the Marktplatz, a central plaza that has play spaces and picnic areas, making it popular gathering spot for families. There's also the German Pioneers Memorial Garden and a farmer's market open from 4-7 p.m. every Thursday during the late Spring and Summer.
National Museum of the Pacific War
This modern museum features many incredible exhibits and artifacts from World War II, focusing on the Pacific Theater. Fredericksburg was the boyhood home of Fleet Admiral Chester W. Nimitz, who was commander in chief of the U.S. Pacific Fleet during World War II. One of the museum's highlights is a B-25 bomber that's part of the Doolittle Raid Exhibit. There's also an Admiral Nimitz Gallery that focuses on his life and career.
Enchanted Rock State Natural Area
The Enchanted Rock State Natural Area offers a wonderful place for families to get outside and explore the Hill Country topography. This awesome open space highlights the stunning pink monolith that rises 425 feet and provides a stunning backdrop to a wilderness area popular with hikers, rock climbers, and campers. It's also a great picnic spot; kids love the interpretive exhibits and local wildlife. The park is open seven days a week except during periods of public hunting. Because of its location, the Enchanted Rock State Natural Area is also an easy drive for families from Mason and Llano county.
Llano
Llano is a town of about 3,500 people northeast of Fredericksburg, serving as the seat of Llano County. Llano offers its own set of exciting family outings, including:
Llano County Historical Museum
The Llano County Historical Museum on the banks of the Llano River is a great place for families to embrace the area's history. This museum is in the old Bruhl's Drugstore that dates back to 1900 and offers a living snapshot of what life was like more than 100 years ago. Besides the wonderful exhibits, the museum also hosts many community events throughout the year.
Those who have recently purchased Llano homes should visit Badu Park. It's ideally situated on the Llano River Lake and offers all sorts of fun for kids and adults alike. Badu Park is popular year-round, but particularly for swimming, fishing, and boating in the summer. It also has a playground, picnic area, barbecue pits, pavilion, basketball court, and nature and bike trails.
Mason
Mason has a population of about 2,000 and serves as the seat of Mason County. It's an agricultural community and is located just southwest of Mason Mountain on Comanche Creek. Some of Mason's best opportunities for family outings include:
Fort Mason Confederate Memorial City Park
Fort Mason Confederate Memorial Park is the site of a fort that was used during the Civil War. When the military abandoned it, local citizens restored it for civic use. The museum includes an exact reproduction of officers' quarters that give a glimpse of life during the war in its westernmost theater. Surrounding the Fort Mason Confederate Memorial City Park are other facilities popular for various team and family activities. Residents can also cheer on the Mason Punchers football team at R. Clinton Schulze Stadium, watch youth baseball games at the Comanche Creek Baseball Fields, and watch the Roundup Rodeo at the Mason Rodeo Arena.
Old Yeller Days

are celebrated on the last Saturday in September with a five and ten K run and walk in honor of the classic novel by Fred Gipson — who was born in Mason County. The novel was later turned into a beloved Disney movie. There's also a dog parade and arts and crafts festival.
Work with an experienced Hill Country real estate agent
If you're ready to begin shopping for Texas Hill Country real estate, let Michele Smith and the Hill Country real estate experts at
Reata Ranch Realty
put their local knowledge to work for you.