If you're like most Llano real estate homeowners, you're always looking for ways to boost your home's value. And while there are many things you can do to achieve this goal, some of them are more effective than others. In this blog post, we'll discuss several home improvement tips that can help increase your Llano County home's value. So, if you're considering putting your house on the market soon, be sure to read on!
Identify and correct areas in need of repair
Before you can start making any improvements to your Llano real estate, you first need to identify which areas of your home need repair. This could be anything from a faulty outlet that doesn't provide power to something larger, like a rusty water heater. Once you've identified the problem areas, be sure to get them fixed as soon as possible. Not only will this improve your home's appearance, but it will also make it more appealing to potential buyers. You may find it beneficial to hire a home inspector to help you catch any areas you might not yet be aware of, including those that are no longer up to date with current building codes.
Replace old, outdated fixtures and appliances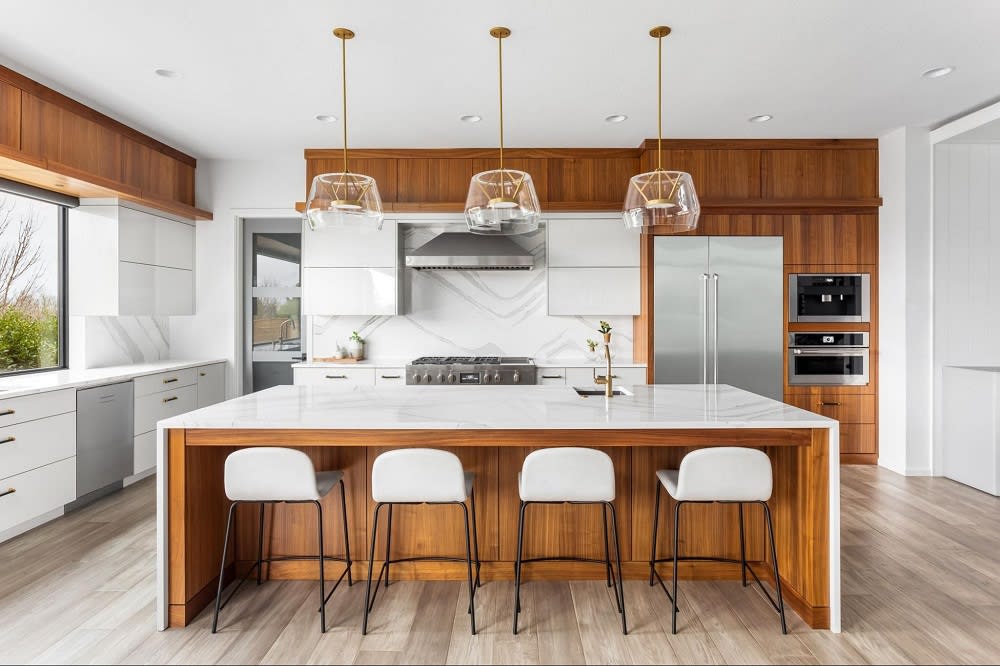 If your Llano real estate still uses dated fixtures and appliances, now is the time to replace them. Not only will this give homes for sale in Llano a much-needed facelift, but it will also increase their value. Potential buyers will be impressed by updated features, and you may find that your home sells faster as a result. Of course, you don't need to go overboard with this; just focus on replacing the most outdated items in your home. As a good rule of thumb, kitchen appliances should be replaced every 10-15 years, furnaces should be replaced around 20 years, water heaters around 10 years, and air conditioning units between 10-15 years.
Update the paint
One of the quickest and easiest ways to improve your Llano real estate's value is to update the paint in each room. This is especially true if your home hasn't been painted in many years, as a fresh coat of paint can do wonders for its appearance. When choosing a new color scheme, be sure to select something that appeals to a wide range of people. You may also want to consider hiring a professional painter to get the job done, as they'll be able to ensure that the job is completed correctly and promptly.


Cool tones lend an air of sophistication and calm to bedrooms, bathrooms, and offices in homes for sale in Llano. Blues, greens, and grays are all excellent choices. If you want to add a touch of more saturated color without going too overboard, consider painting an accent wall in one of these rooms.


In the kitchen and living room — areas where people tend to congregate — warm tones are usually best. These include shades of yellow, orange, and red. Again, you can always add a pop of color with an accent wall if you want something more eye-catching.
Make minor tweaks
If your Llano real estate is in generally excellent condition, you can still make minor tweaks like updating the hardware or light switch faceplates. These small changes can still make a big difference in the overall appearance of homes for sale in Llano. If you don't want to renovate the kitchen or bath completely, consider replacing the knobs on cabinets. You should also update your home's entire look by installing new door knobs. And if you want to go further, why not update your light fixtures? These small changes can make a big impact and significantly increase your home's value.
Consider major improvements
If you're looking to make more significant improvements that will really add value to your Llano real estate, then you may want to consider things like renovating the kitchen or bathroom or even replacing the roof or flooring. These improvements can be costly, but they'll pay off when it comes time to list your home among other homes for sale in Llano.

Kitchen
Kitchen renovations are always a good investment for homes for sale in Llano, as they tend to be one of the most used rooms in the house. If you're planning on selling your home soon, then you should consider renovating the kitchen. Experts note that
kitchens
tend to be renovated approximately every 15 years, so if yours has been the same for the past 10 years or more, you may want to consider a remodel. Cabinets usually last 20 or more years, so you may only need to update their finish unless you're planning on gutting the entire kitchen. Be sure to consider upgrades like an island (or two!) with an included sink or extra stovetop, multiple ovens, and custom range hoods.

Bathrooms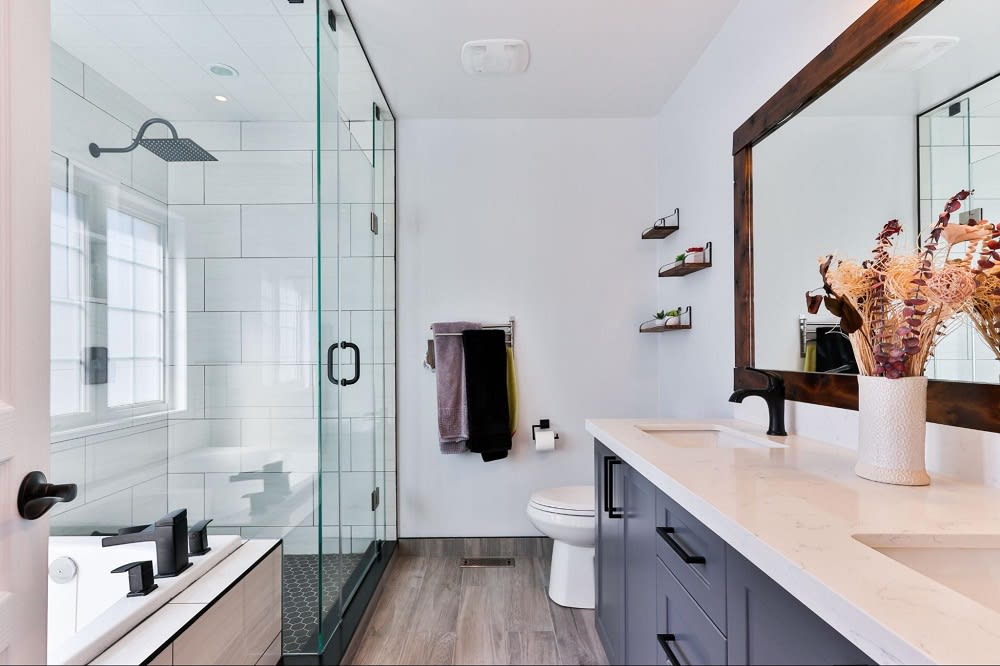 Like kitchens, bathrooms are high-use areas and usually need to be renovated every 15 years. If you're looking to add value to your home, a bathroom renovation is a great way to do it. You may want to consider things like installing an accessible walk-in shower, adding recessed shower nooks for necessary items like shampoo and conditioner, heated flooring and towel rack, and even shower steam features that let your bathroom double as a sauna.

Roof
The roof is one of the most critical parts of your home, so it's essential to ensure it's in good condition. As a homeowner, it is wise to keep an eye on your roof and have it inspected regularly. Depending on the type of roofing your home has, it will need to be replaced at varying rates. Consult with a roofing professional to get an accurate estimate for your home.

Flooring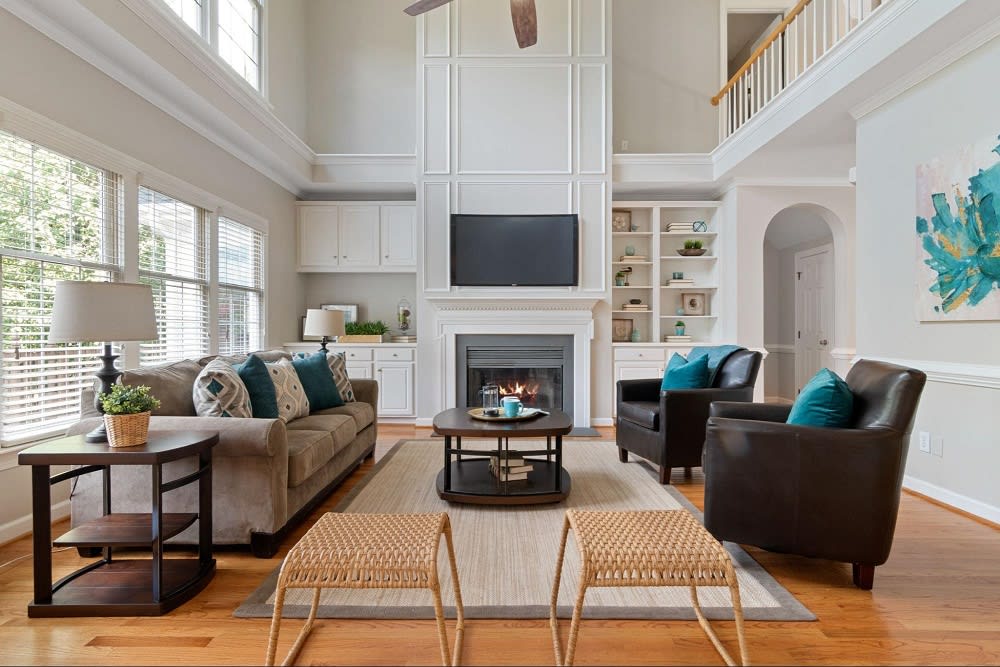 The floors in homes for sale in Llano take a lot of abuse, so it's important to ensure they're in good condition. If you have hardwood floors, you should refinish them every 7-10 years and replace them entirely after refinishing them the second or third time. As for carpet, it should be replaced every five to 15 years, depending on the level of wear and tear. If you have tile or linoleum floors, they will last much longer (up to 50 years!) but be sure to inspect them regularly for any cracks or chips that may need to be repaired.
Work with an interior designer
If you're unsure where to start with your home improvement project or you're just feeling overwhelmed, you may want to consider working with an interior designer. They can help you come up with a plan that will maximize the value of your Llano real estate and make it more appealing to buyers. Not only that, but they can also help you find the right contractors to do the job and make sure that the project stays on schedule and within budget.
Ready to partner with a Llano real estate agent?
If you're planning on selling your Llano County home in the near future, these home improvement tips will help boost its value. Be sure to consult with a professional to get an accurate estimate for each project and start making improvements today! By following these tips, you can be sure your Llano County home will be in top condition and fetch a great price when you put it on the market. If you're looking to sell your Llano County home or are just curious about its value, contact a local real estate expert like the Reata Ranch Realty Group to schedule a chat.